Lash extensions have been a super popular, go-to lash enhancement for a while now, but lash lifting might take it's spot! I found out about this treatment through Instagram and was instantly intrigued. It's essentially a perm for your lashes that lifts them and changes the shape into a really pretty, eye-opening curl. It does the same thing a good lash curler would do, the only difference is that the effect doesn't go away. It's often paired with a lash tint and other add-ons to make them stand out more. Remember that time when you curled your lashes to perfection and your mascara application was impeccable…that is most likely what it would look like if you got a lash lift! If you've never had the satisfaction of experiencing this, you'll absolutely love getting a lash lift treatment.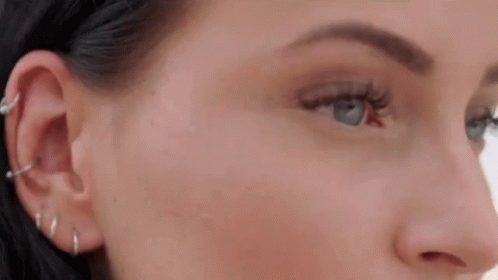 If you have really, really short lashes and want drama, I'd definitely go for the lash extensions or falsies. Otherwise, I'd go with the lash lift treatment if:
–  You want a natural but defined look
–  You want your straight lashes to curl
–  You want to skip applying mascara
–  You want your already long lashes to stand out even more

The Process
The overall process of a lash lift is fairly simple. Your lash tech will apply silicone shapers onto your eyelids and will proceed to comb your lashes up and onto the pad with the perming solution. The solution will remain on your lashes for around 12 minutes which will soften the bond of your hair so the curled shape can be created and molded. After that, a setting lotion is applied which restructures the bond and gets the lashes back to its hardened shape, locking in what was just done. From that point, you can opt in for a tint, a glaze, a plumping solution, an oil, or all of the options combined to nourish your lashes and keep them healthy. The most amazing part about this treatment is that it can last between 6 and 8 weeks. Some have even reported that their lashes stayed lifted for 12! 😱 In my opinion, the most fun part is that you can still apply mascara for a dramatic, falsie look.
View this post on Instagram
View this post on Instagram
View this post on Instagram
View this post on Instagram
View this post on Instagram
The Maintenance
Surprisingly, a lash lift is an extremely low maintenance treatment and when I say extremely low, I mean you literally don't have to do anything past the first day. With mascara, you have to be sure not to get your lashes wet (unless you're wearing a waterproof product). With lash extensions, you have to be super careful when washing your face, while doing your makeup, etc. With lash extensions, during the following 24 hours all you have to do is avoid wearing eye makeup, avoid taking a long steamy shower, and avoid getting them wet. After that, you don't have to do anything at all. The lift treatment will last for the lifespan of your lashes, which is typically between 6 to 8 weeks. If you opted in for any of the other treatments such as tinting or glazing, those will fade away after week 3 or 4 but apart from that, you're all set for about 2 months.
Scared that the process will be painful? Since your lashes are stuck to the silicone shaper, you won't be able to feel anything that's going on with them. The most uncomfortable thing with the entire experience should be lying still for close to an hour. I don't know about you, but after 20-30 minutes I start getting restless 😂
A lash lift without any of the extras can run you anywhere from $65 and up. Some lash techs may include one or two extras in the price, and some may include all of the extra options, it all depends on who you're going to. If you choose to get your lashes lifted, make sure you choose an experienced, certified lash artist so you wont have any issues. Read reviews, check out their work and if the price is way too good to be true, it probably is.