Tracee Ellis Ross Released Products For the Natural Girls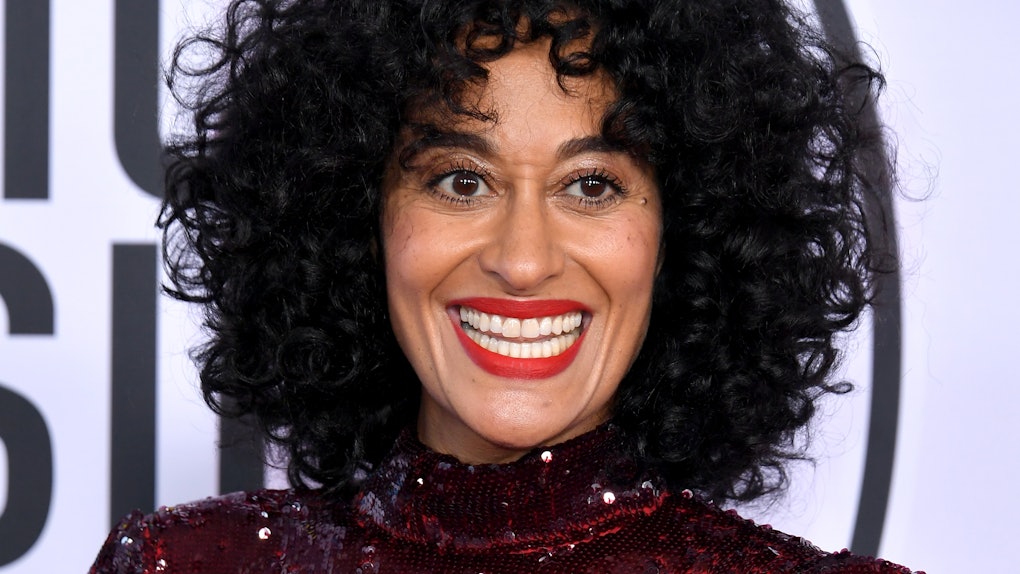 I don't know about you but whenever I see Tracee Ellis Ross, my eyes go straight to her hair. I feel like her big hair is such a signature for her whole look so I'm not surprised she released a hair care line. The line is called Pattern and it's designed for natural hair, specifically for those with textures between 3B to 4C. I'm not exactly sure if there will be more products released in the future, but so far we got 16 products and they can be found in Ulta. There are four different conditioners, an intensive conditioner for tight textures, a heavy conditioner for coily textures, a medium conditioner for curly textures, and a leave-in conditioner. Theres also a hydrating shampoo, a jojoba oil serum, an argan oil serum, a shower brush, and a microfiber towel which is essential for defined, frizz-free hair.
Oh, and there's travel sized products, a hair clip, and an on-the-go kit as well for those times you're traveling and need to wash your hair. I'm definitely interested in trying out the hydrating shampoo, the leave-in conditioner, and one of the regular conditioners…I'd probably get either the heavy or the intensive one.
I've taken a look at what's in the products and they're full of moisturizing ingredients like avocado oil, castor seed oil, sweet almond oil, biotin, and glycerin. If you know natural hair care, you know what including those products mean and exactly what it's gonna do for your curls 😍 There are a few questionable ingredients such as alcohol though which may raise a bit of concern.
I've also taken a look at a few YouTube videos of women trying the line out, and so far what I've seen is that the kinkier hair types (4a, 4b, 4c) are having some trouble with mainly the shampoo and when it comes to the conditioner, the heavy one works best.  If this is true, hopefully Tracee and her team create some shampoos for the different textures as they did with the conditioners to be more inclusive of the kinky/coily textures.
But I'm gonna try a few things out from this line and report back in a month or so to give a real review. If you've tried Pattern or are planning on it, drop a comment below ♥
Disclaimer: This post is not sponsored but some affiliate links may be used. They will direct you to a retailer website if you are interested in making a purchase. They do not cost you anything but we may earn a commission. All thoughts and opinions are and will remain genuine.