8 Amazing Uses For Concealer
When it comes to concealer, there are tons of different uses. A few of them will require you to use a skin tone concealer, some will require a concealer a few shades lighter, and one will require a concealer that's a bit darker. Find out the different uses and which shades you'll need below!
1. To look like you got 8 hours of sleep by brightening the under eye area
This is the most common use of concealer because who the heck wants to look sleep deprived? When you wanna give off some "I woke up like this" vibes, pick a concealer about 1-2 shades lighter than your skin tone. Don't forget to set it with a translucent powder before you're finished to avoid creasing or transfer!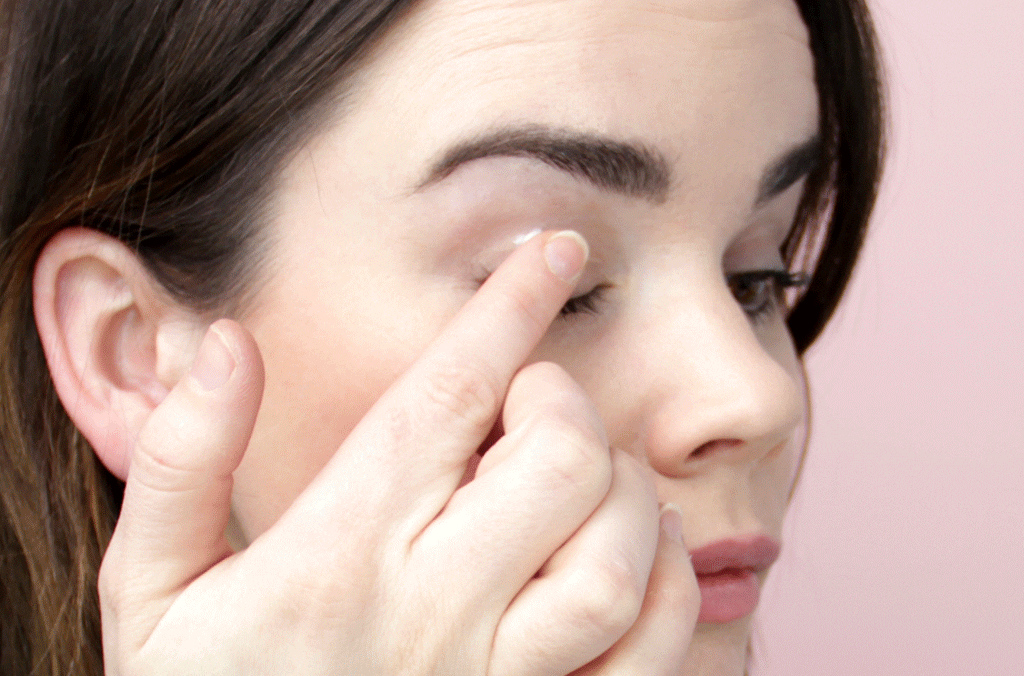 2. To prime the eyes before eyeshadow
Priming your eyes before applying eyeshadow is a huge step that shouldn't be missed if you want your shadow to last all day and stay perfect. If a primer isn't applied, you can pretty much expect creasing or fading or both. I used to be big on buying products specifically made for priming the eyes, but after I discovered you can use a concealer and it will work the same way, I stopped purchasing. If you want your eyeshadow to appear brighter, chose a concealer a few shades lighter. If you don't really care, a concealer close to your skin tone is fine also!





3. To shape and sculpt the brows
If your brows aren't already shaped (waxed, threaded, etc), using concealer to clean up the edges to provide a crisp edge will definitely take your brows to the next level. You'll want to use a skin tone concealer on the top of your brows and one a few shades lighter underneath to highlight the brow bone. If you aren't interested in highlighting the brow bone, you can stick with the skin toned concealer all around.





4. To contour the face
Like eyeshadow primer, there are also products out there specifically made for contouring. But many have discovered that you can just use a concealer a few shades darker than your skin tone and it will give the exact same effect. Occasionally you may find that certain concealers look too warm to provide a natural contour, which is where contouring products come in as they're more neutral or cool toned. But I say if you find one that works for you and looks good, don't even worry about it. I use a warm matte bronzer to contour and I definitely prefer it over the cooler toned products. This is something you'll just have to experiment with to get the right fit.





5. To create or alter a nude lipstick that fits your skin tone
If you can't seem to find the perfect nude, try using a skin tone concealer with a lipliner 1-2 shades darker. Be sure to blend well! You can also use one darker as well if you're going for that type of look.





6. To conceal scars or dark spots
This is another one of the most common uses. We've all had a scar from a pimple or a mark on our face that we'd rather not be there. Choose a high coverage skin tone concealer, apply it and set with a powder so it doesn't move throughout the day. This will also work for dark spots or hyperpigmentation although you made need a peach/orange toned color corrector underneath to fully conceal the area.





7. To fix mistakes you've made when applying your makeup
Concealer is super helpful in concealing mistakes such as overdrawing the brows, a crooking wing, etc. For this type of use, a skin toned concealer will typically work best!





View this post on Instagram
8. To define your lipstick after you've applied by outlining your lips
I always wondered how certain beauty gurus always had flawless lipstick and concealer was the secret behind it. For the perfect lipstick application, use a skin toned concealer with a small brush to create precise lines and to clean up any mistakes.
Here are my favorite concealers to date:
1. NARS Radiant Creamy Concealer $30
2. Tarte Shape Tape Concealer $30
3. Kat Von D Lock It Concealer Creme $27
4. Colourpop No Filter Concealer $6.50
5. LA Girl HD Pro Concealer $5
Have any other uses for concealer? Drop em in the comments below ♥

Disclaimer: This post is not sponsored but some affiliate links may be used. They will direct you to a retailer website if you are interested in making a purchase. They do not cost you anything but we may earn a commission that helps keep our site going. All thoughts and opinions are and will remain genuine.